OPEN: Saturday, May 20th, 2017
Clothes: 56 people served in March
Food: 767 people served in March
PLEASE CONSIDER
DONATING NON PERISHABLE FOOD ITEMS
and CAN GOODS.
REMEMBER,
NO EXPIRED FOODS PLEASE. Thank you!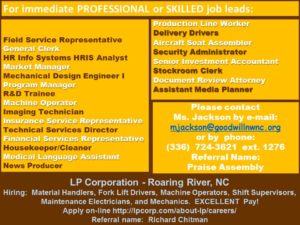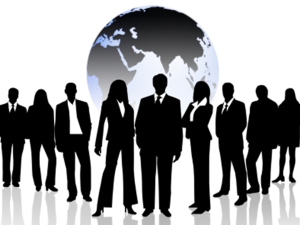 For immediate PROFESSIONAL or SKILLED
job leads:
Please contact Ms. Jackson
E-mail: mjackson@goodwillnwnc.org
Phone: (336) 724-3621 ext.1276
Referral Name:
Praise Assembly
Project Re-entry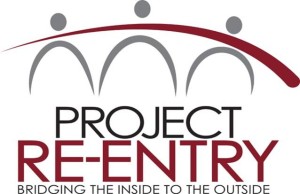 assists former offenders returning to the community, after serving prison sentences, to avoid potential pitfalls associated with life after incarceration.